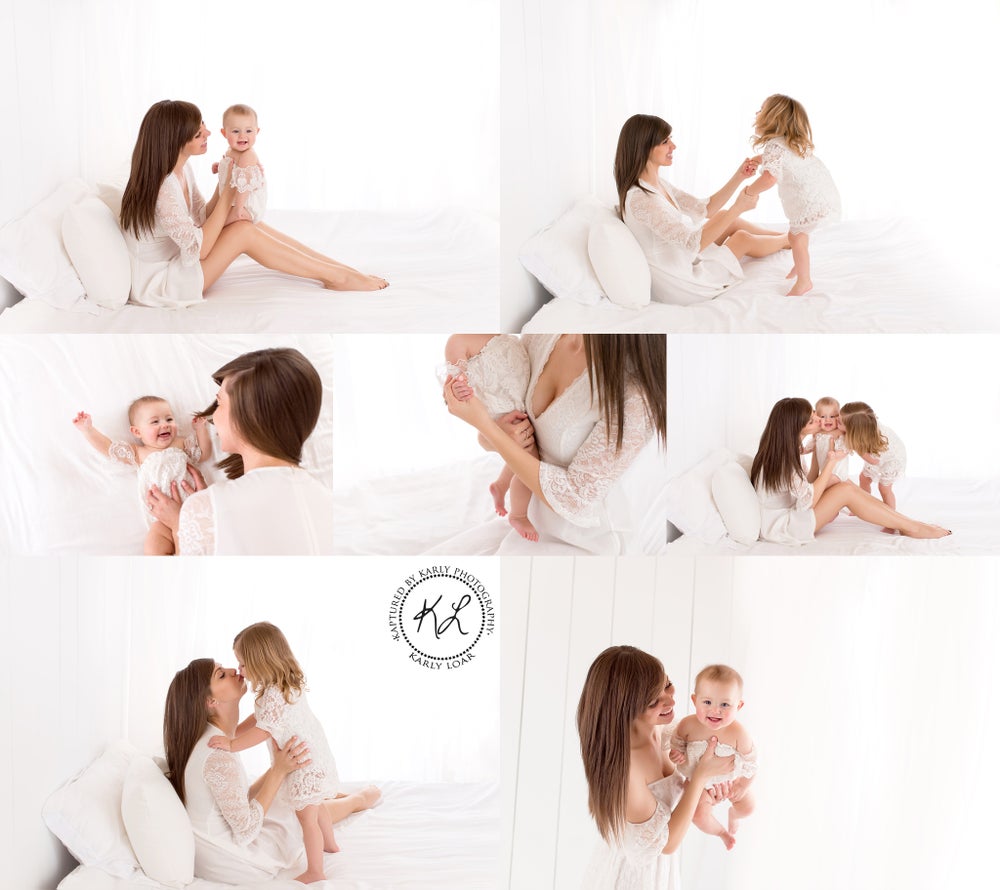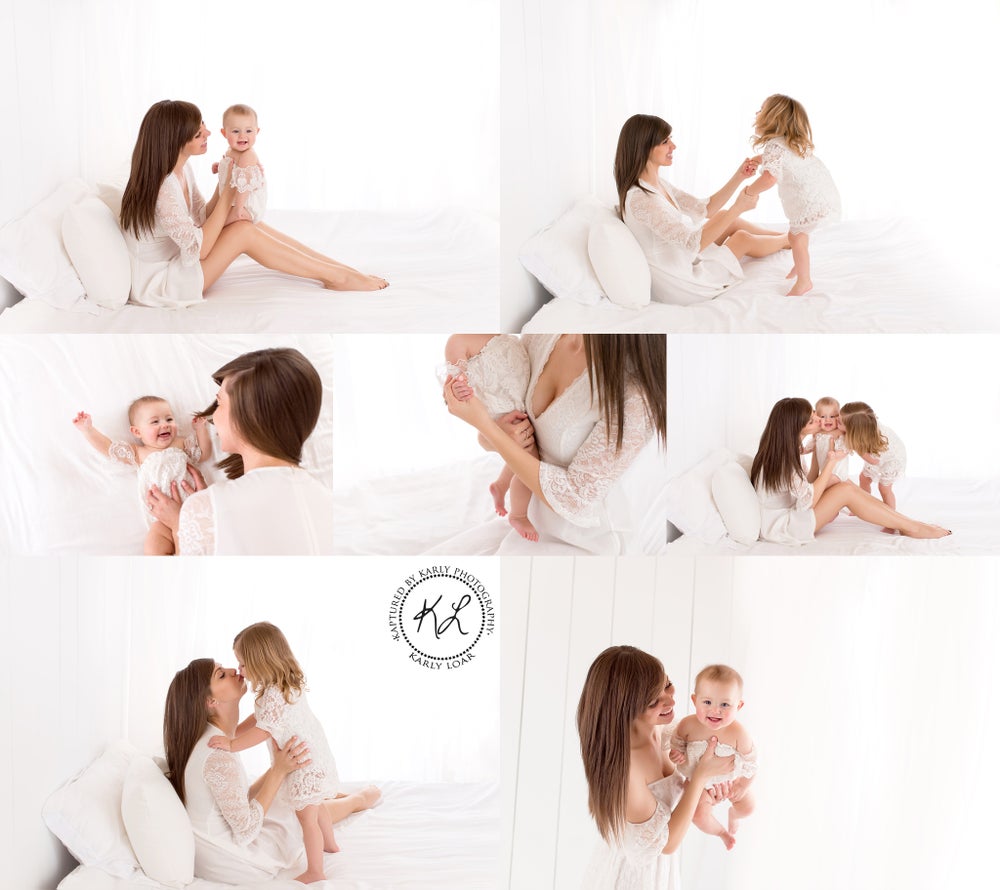 Motherhood Mini Sessions
$99.00
I AM SO EXCITED ABOUT THESE MINI SESSIONS!!!!
Shot on my all white set in studio, for the light, airy, feel of my photos.
Bring all of your little ones of any age. We will cuddle, kiss, play, spin, jump on the bed, run, bear hug, or whatever you want to do to capture the bond between you!
Every Mom needs this, no matter what stage of motherhood you are at. Is your "baby" 10?? Oh well....they will want photos one day to remember you just like this. Are you a brand new Mom and exhausted?? Come anyway. Capture this time.
The focus will be on you and your little ones together, but I may sneak in a few single shots. I am also happy to take an image of just you....for yourself. I want to make you feel beautiful....because you are.
I will capture smiles, tears, laughter, toes, rolls, peek a boos...whatever happens during the session, because it is real Mom life.
You will receive all images I love from your session, because they are yours. They are your memories.
Session time will be about 30 minutes or so.
The only requirement I have is that you all wear white or light colors. Little boys can wear jeans, Mom in a white dress, romper, etc. Also acceptable is a floral dress in light colors. The editing on these really depends on the light colors to look "right".
Please ask me if you're curious if I have something for your little one to wear! I have been building up my client closet!
I am also happy to send you more examples of clothing that will work! Just ask, don't stress!
I will also have floral crowns for you to wear if desired, and wooden toys for little ones to play with.
I have both weekend and weekday openings available, but please, if you have some flexibility to come on a weekday, please do so if you can! :) I would love to have enough weekend spots for those who have those impossible Mom schedules!!
I am PUMPED about these, so get ready for some gorgeous, timeless, priceless images!!